Montgomery Wagyu Meatballs
---
Provided By

KC Cattle Co's Tyler Hines

Prep Time

15

Minutes

Cook Time

15

Minutes

Servings #

15
Montgomery Meatballs trace back to before former Army Ranger and KC Cattle Company Owner/Found Patrick Montgomery was born. Some say, regular Montgomery Meatball consumption is what gave Pat the strength to become an Army Ranger. We are thankful that Mrs. Marianne Montgomery shared this sacred recipe with us.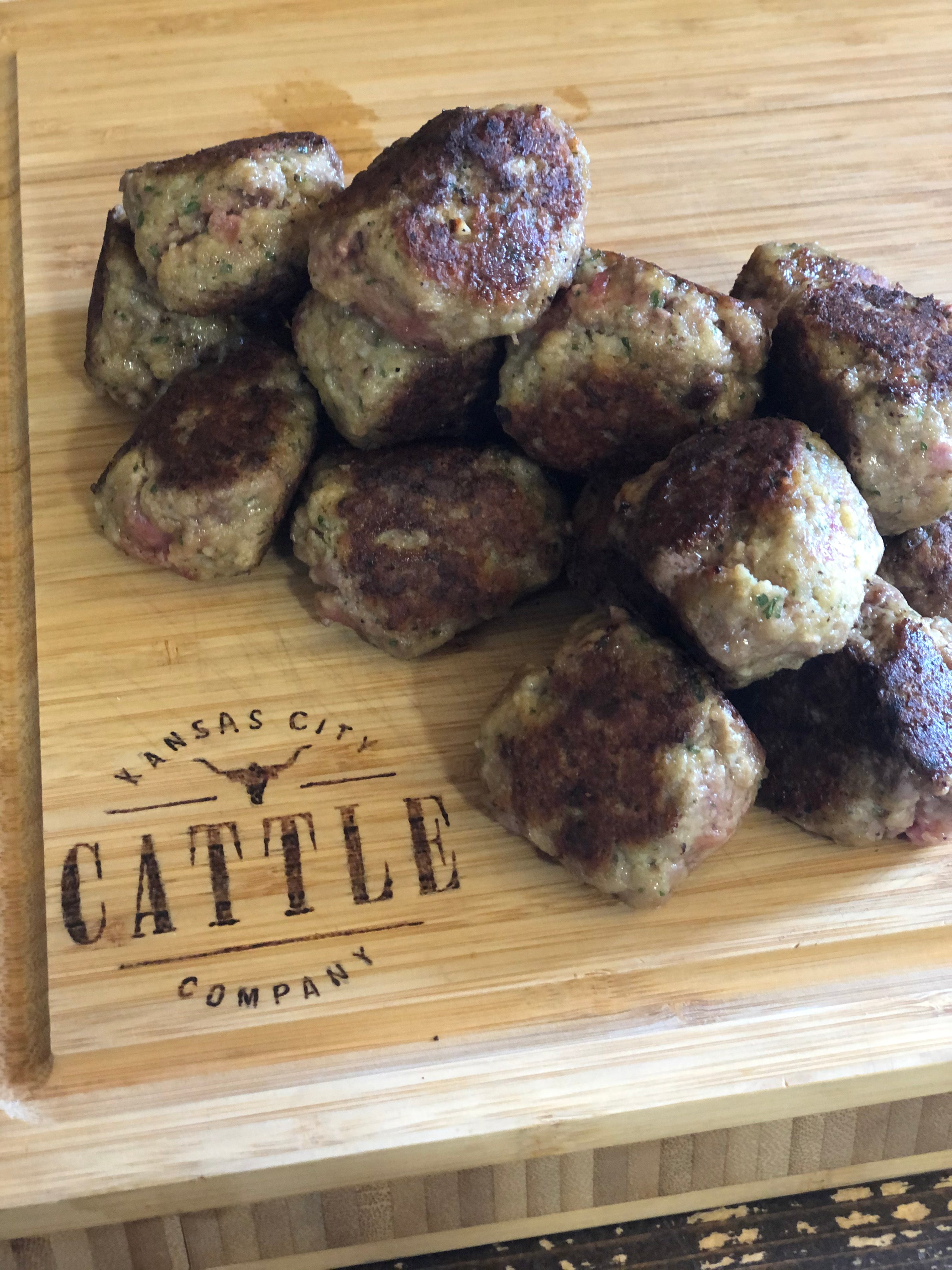 Ingredients
1 lb

1 cup

fine dry bread crumbs

1/2 cup

grated parmesean cheese

1/2 cup

milk

1 tbsp

minced parsley

2 clove

minced galric

2

eggs

1 tsp

black pepper
Directions
Gather your ingredients

Combine all ingredients in a mixing bowl

Roll ground beef mixture into 1 inch or smaller balls.

The Montgomery family has told me the meatballs in this photo are too large. I made 16 meatballs with this recipe, in order to achieve an authentic Montgomery Meatball, you should make 25-30 meatballs.

Brown your meatballs on all sides on a cast iron pan or skillet. Remove from skillet when they reach an internal temp of around 145

Enjoy!

Once again, I apologize to the Montgomery family for the oversized meatballs. Although still delicious, they should be made into smaller sizes for best results. Enjoy as an appetizer or in spaghetti!