Provided By

KC Cattle Co's Frank Wychgram

Prep Time

20

Minutes

Cook Time

15

Minutes

Servings #

8
Just like you've had at Taco Bell, only worlds better with a Wagyu twist!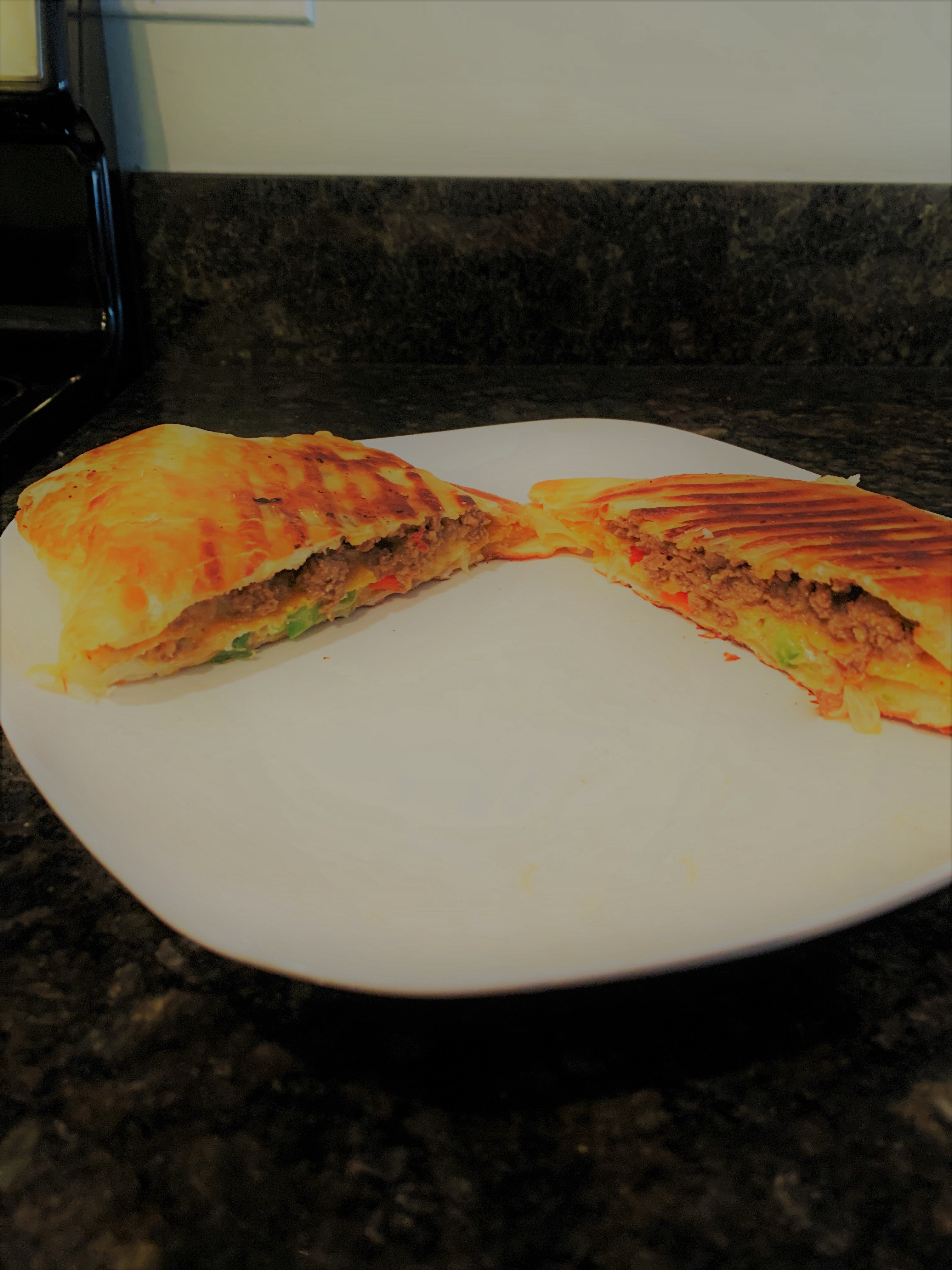 Ingredients
4 lbs

8

Large flour tortillas (burrito size)

8

Small flour tortillas (street taco size)

8

Small tostada shells

Nacho cheese

Shredded cheese

Shredded lettuce

Sour cream

2

Jalapenos - diced

2

Red bell peppers (or tomatoes) - diced
Directions
Brown all 4 lbs of Wagyu Chorizo in frying pan

Once browned, drain excess fat and place Chorizo in separate container. NOTE: Save excess fat for later...

Place large tortilla on table/cutting board

Scoop 1/3 cup Chorizo into center of tortilla, place desired amount of nacho cheese on top of Chorizo

Place tostada shell on top of Chorizo and spread sour cream on top of tostada

Sprinkle combination of shredded cheese and veggies on top of tostada

Place small flour tortilla on top of veggies

Fold large tortilla onto small tortilla until all contents are covered

Place crunchwrap in either frying pan or panini press and cook until golden brown

Finish your crunchwrap by frying for 1 additional minute per side in the excess Wagyu Chorizo fat you saved from earlier!