Wagyu Chuck Roast Burnt Ends AKA "the poor man's burnt ends"
---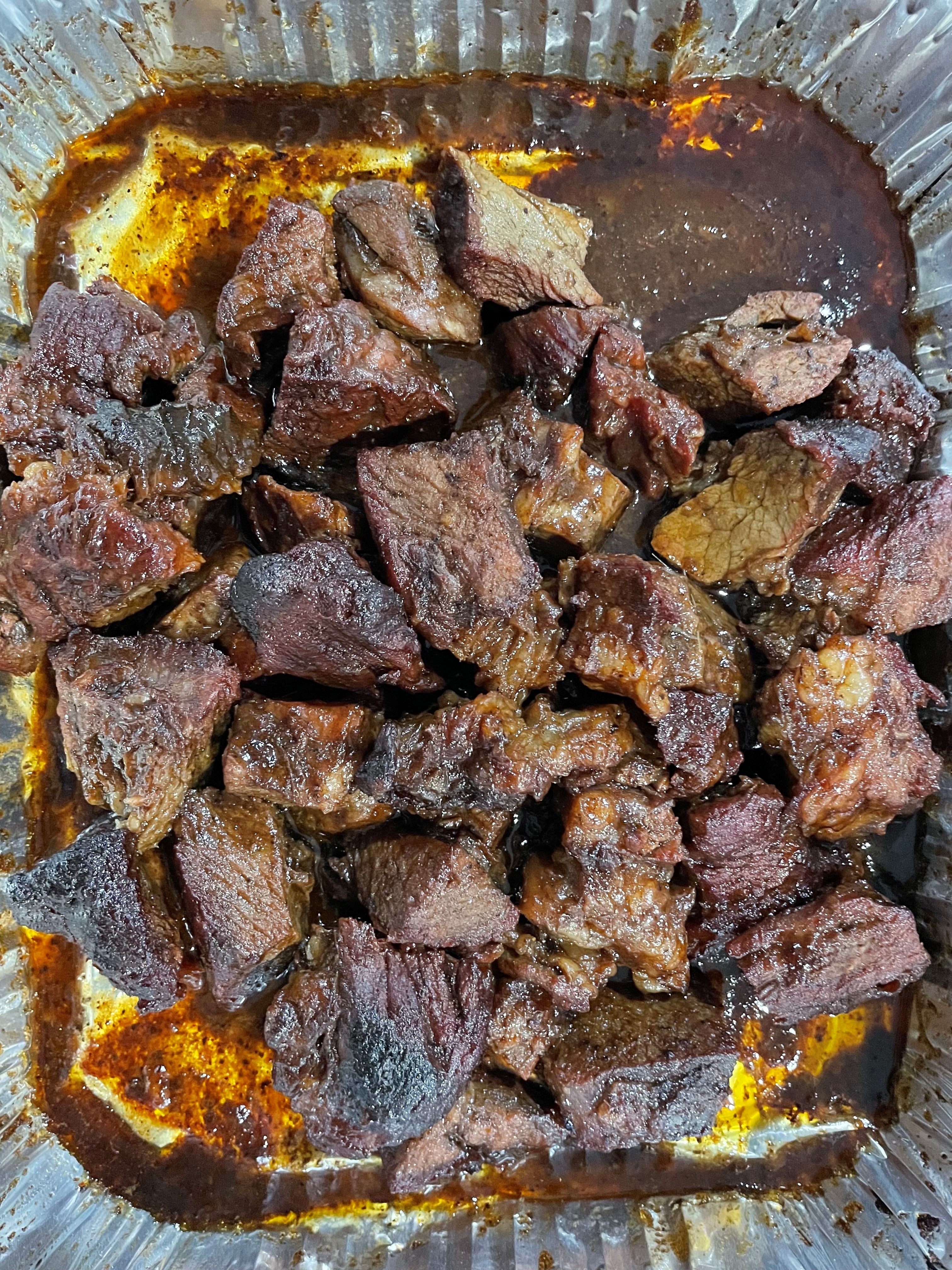 Ingredients
1

1 cup of your Favorite BBQ Sauce
Directions
Preheat your smoker to 275 degrees and add your pellets or wood chunks for smoke flavor.

Cut your Wagyu Chuck roast into approximately 1in x 1in cubes.

Season your chuck roast cubes with KC Cattle Company Wa-Gyu'd Steak Seasoning.

Put the pieces of seasoned chuck roast on a raised cooking rack without the pieces touching. Be sure to allow space around each piece.

Place the cooking racks on the smoker and cook for 1.5 to 2 hours.

Remove the now burnt ends from the smoker and place in an aluminum pan. We suggest a half size pan.

Combine Bravo Bravo Que BBQ sauce and the 1/2 cup of beef broth. We used KC Smoke, but Texas Black Pepper or Vinnie's Spicy Sauce would be delicious too!

Once sauce and broth are combined pour over burnt ends.

Wrap aluminum foil over the 1/2 pan with burnt ends and place back on the smoker.

Continue to cook for approximately 2 hours or until burnt ends feel tender to the touch and can almost be "cut" when squeezed. You can always taste test too for tenderness!

Remove from pan and serve!