Provided By

KC Cattle Co's Tyler Hines

Prep Time

15

Minutes

Cook Time

30

Minutes

Servings #

6
Everyone loves Buffalo Chicken Dip. Everyone also prefers Wagyu Beef over chicken. So why not make Buffalo Chicken Dip even better with Wagyu Beef? Check out this Wagyu Beefalo Dip!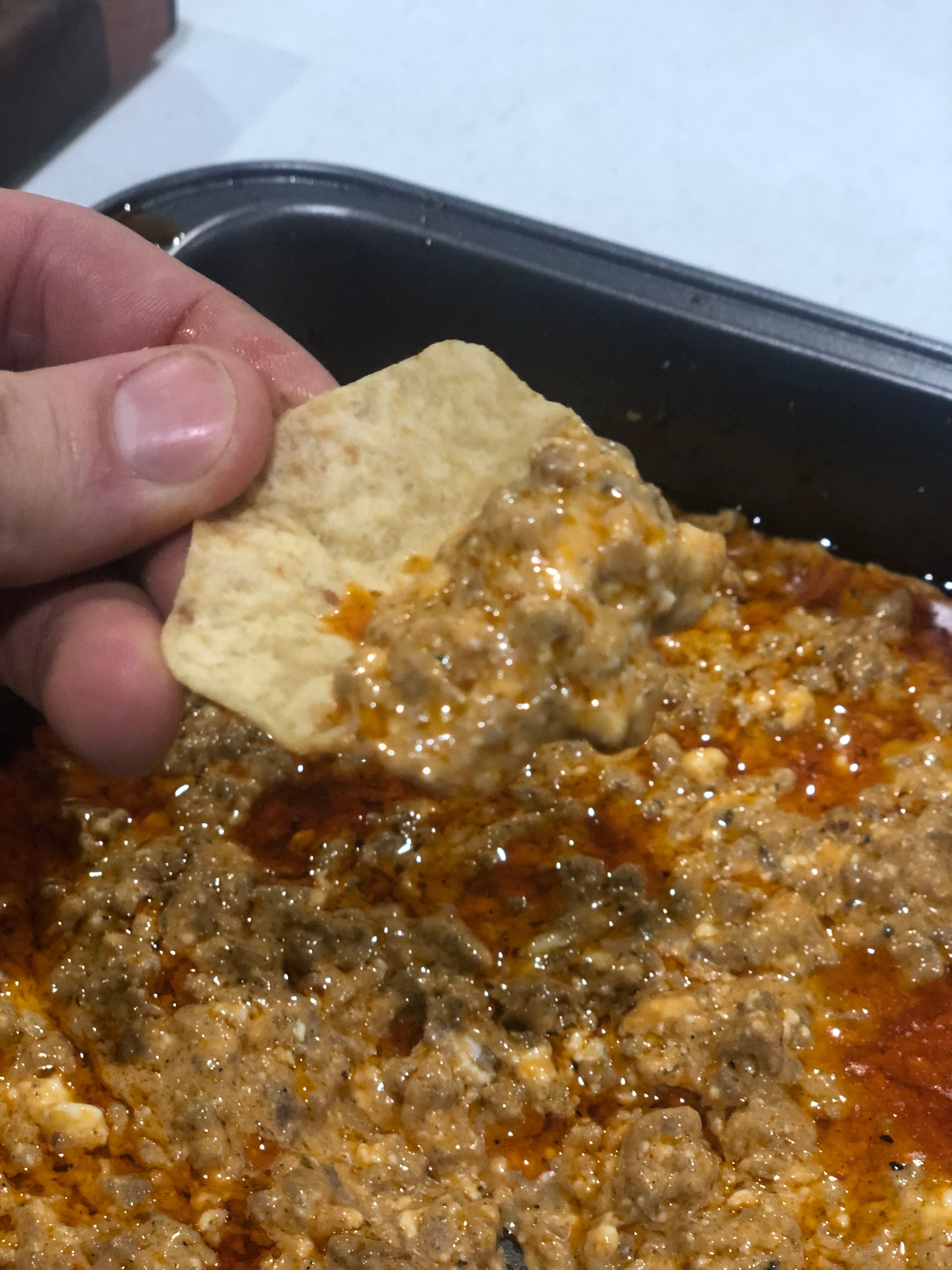 Ingredients
1 lb

3 tbsp

8 oz

cream cheese

1 cup

shredded cheese of choice

1/2 cup

buffalo/hot sauce of choice

2 tsp

ranch dip seasoning

1 bag

chips or scoops of choice
Directions
Gather your ingredients

Combine your ground beef with your KCCC steak seasoning

Brown your ground beef

Combine cooked ground beef and all ingredients in a mixing bowl

We used thinly sliced cheese because we didn't have shredded cheese!

Pour and spread the mixture into a 9x13 or smaller pan

Cover and bake at 375 for 30 minutes

Optional: after 20 minutes and you can drain the fat from the pan

Remove from the oven, uncover and enjoy!