Provided By

KC Cattle Co's Tyler Hines

Prep Time

15

Minutes

Cook Time

9

Hours

Servings #

10
Did you know we have Wagyu Beef Bones perfect for making Wagyu Beef Broth? This delicious broth can be added to numerous recipes and kept frozen for months for any time you need it!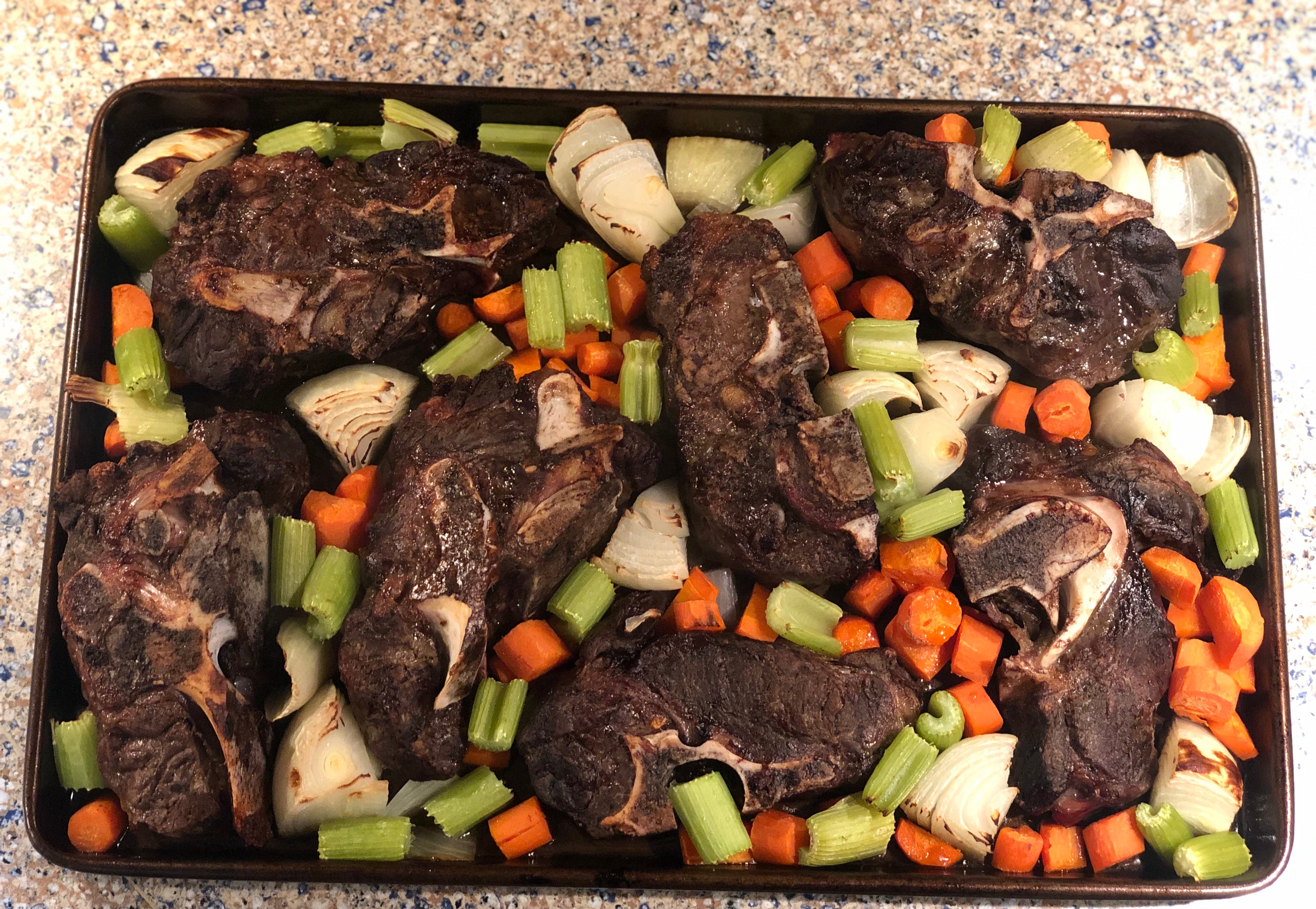 Ingredients
5 lbs

2 tsp

4

celery ribs

4

medium carrots

1

large onion

4

bay leaves

4 cloves

garlic

2 tsp

black pepper

2 1/2 tsp

parsley

1 1/2 tsp

thyme

1 1/2 tsp

marjoram

1 1/2 tsp

oregano

2 tbsp

olive oil
Directions
Gather your ingredients

Place Wagyu Soup Bones on large baking sheet and roast for 30 minutes at 450F

While the bones are roasting, you can chop up your onion, celery and carrots

Flip soup bones over

Place onions, celery and carrots on baking sheet amongst the soup bones, drizzle with olive oil, and roast for an additional 30 minutes at 450F

Transfer the entirety of the baking sheet to a large pot or dutch oven followed by the bay leaves, garlic, pepper, parsley, thyme, marjoram, oregano and salt.

Fill pot with enough water to surpass the top of the bones by 1-2 inches

Bring to a simmer (you want this to be around 190F), cover, and maintain that temperature for 8 hours

Do not stir the broth during the 8 hours, other than to skim the top for fat (if necessary)

After 8 hours, use a strainer to filter out all bones, veggies and herbs. Discard them.

Store beef broth for future use!

Broth is good in the fridge for up to 7 days and the freezer for 6 months. Enjoy in all of your recipes!