Provided By

Rasa Malaysia

Prep Time

5

Minutes

Cook Time

5

Minutes
Learn the best and perfect way to cook filet mignon with this homemade easy Filet Mignon recipe. Tender, juicy, buttery steak that rivals the best steak house with much cheaper price!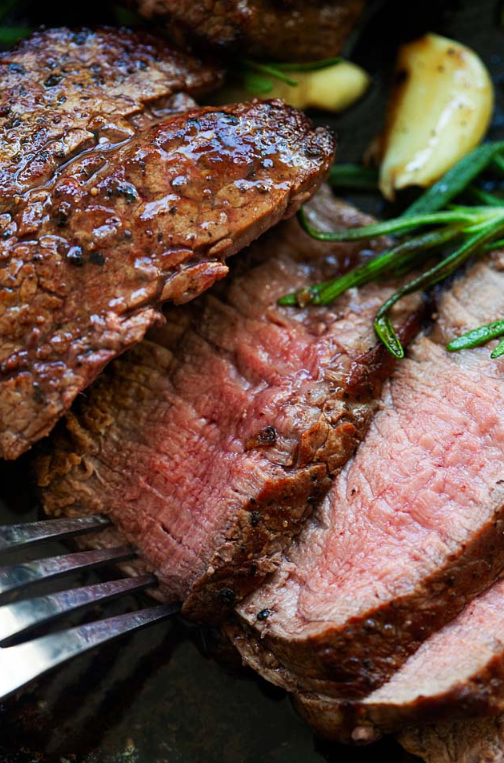 Ingredients
When you have premium grade meat, you only need a few ingredients for seasonings and flavors:

Salt. I used Maldon sea salt flakes.

Freshly ground black pepper.

Garlic

Rosemary.
Directions
Link to Original Article: Filet Mignon with Rasa Malaysia
The easiest and best way to cook filet mignon is on stove top, using a cast iron skillet.
This pan seared filet mignon recipe takes a total of 5 minutes to make, with 3 minutes resting time on the cast iron skillet. This is the best filet mignon steak ever. It is perfect with the most tender, juiciest, buttery medium-well steak that rival the best steak restaurant.
This is quite possibly the most spectacular piece of steak you'll ever make at home, just like Gordon Ramsey!