Wagyu Osso Buco with Cheese Polenta
---
Provided By

Chef Mike Castaneda

Prep Time

30

Minutes

Cook Time

2

Hours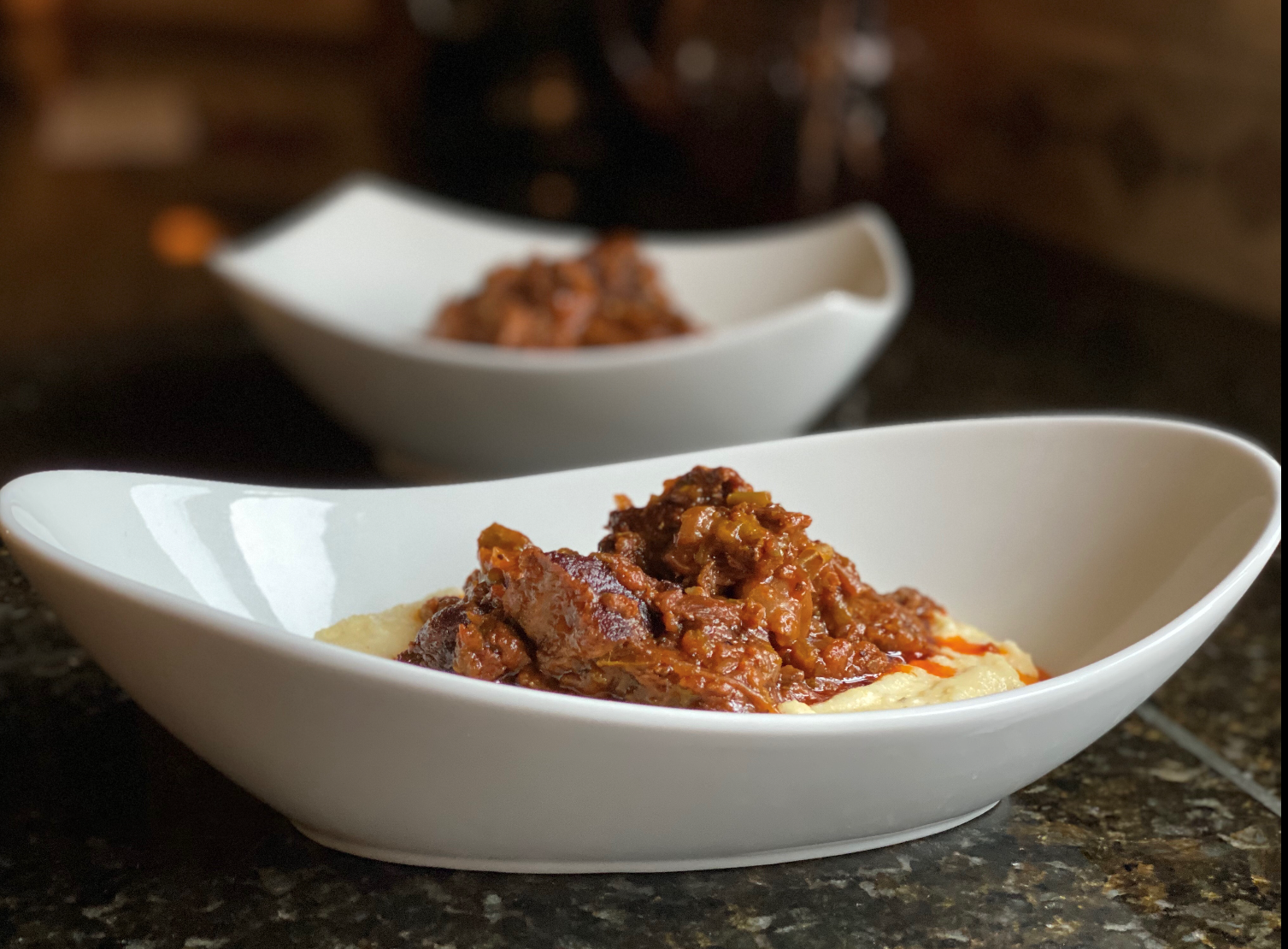 Ingredients
Osso Buco

2 lbs

2 tsp

vegetable oil

1 tbsp

tomato paste

1

carrot peeled and sliced

1/2

yellow onion diced

2 cloves

garlic

Zest 1 lemon

Salt and pepper

4 cups

chicken stock

Cheese Polenta

3 cups

milk

1 cup

polenta (cornmeal)

1/3 cup

grated parmesan

1 tbsp

butter

1 tbsp

sour cream

Kosher salt to taste

Fresh ground black pepper
Directions
Osso Buco
Heat large dutch oven over medium high heat and add beef into pan to sear on both sides. Once seared, add carrot, onion, garlic, and lemon zest. Season well with KC Cattle Co Steak Seasoning, salt and pepper. Add tomato paste and mix well, cooking the paste around 1 minute. Add chicken stock, cover with a lid and simmer and place in 375 degree oven for 1.5 – 2 hours until meat is fork tender and the juices have reduced.
While the meat is resting, we can make the cheese polenta:
Cheese Polenta
In a sauce pan bring milk to a boil over medium heat, whisk polenta into the milk, reduce heat to simmer and cover. Stir every few minutes and cook around 20-30 min until the polenta starts to thicken up. Once thick, remove from heat, stir in butter, sour cream and parmesan. Season to taste with salt and pepper.
To serve: Place polenta in a bowl and top with osso buco.