Wagyu Italian Roast Beef Sliders
---
Provided By

KC Cattle Co's Tyler Hines

Prep Time

45

Minutes

Cook Time

3

Hours

Servings #

10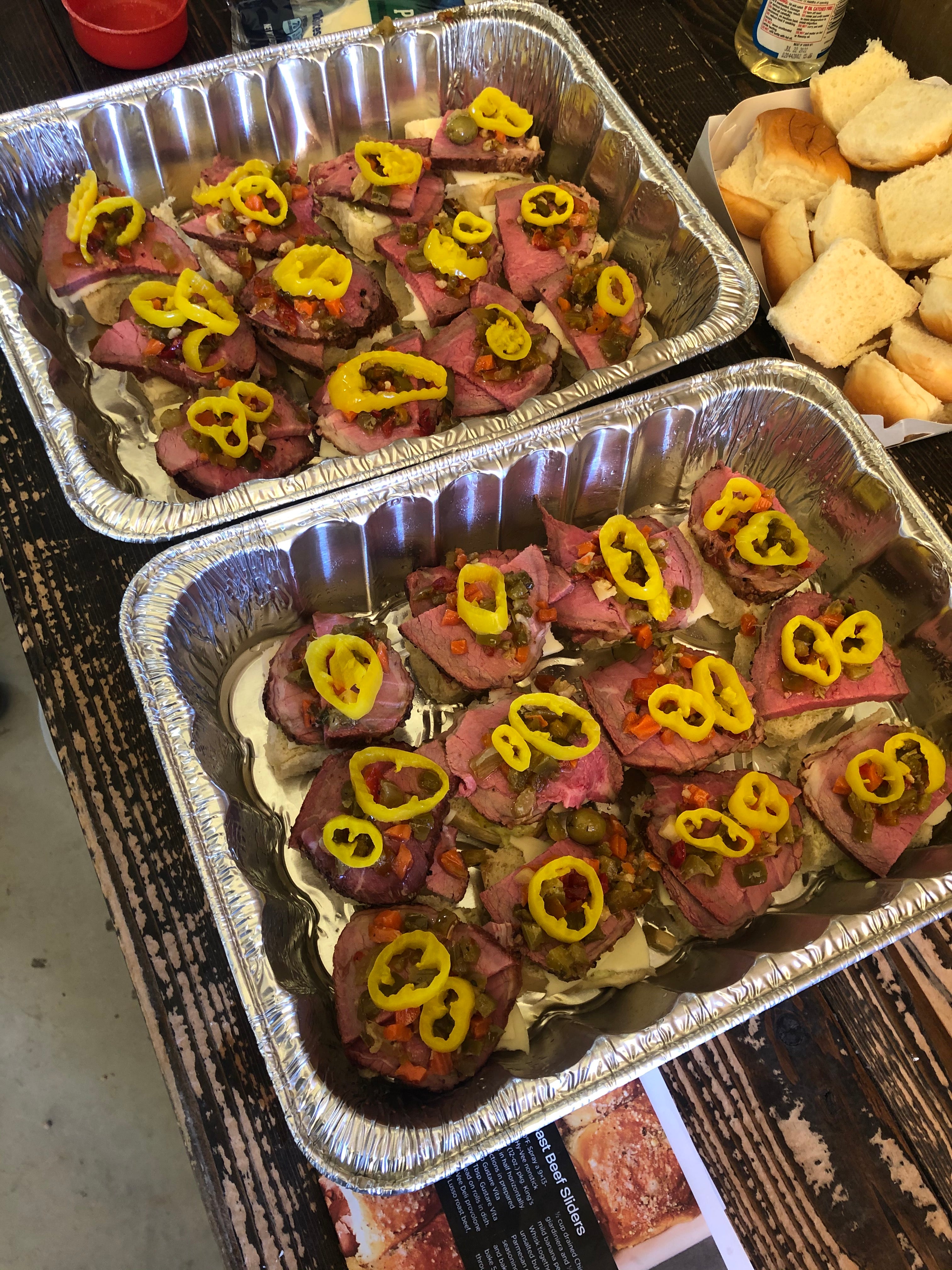 Ingredients
3.5 lbs

24 oz

Hawaiian Sweet Rolls

1/3 cup

Alfredo Sauce

2 tbsp

Pesto

12 slices

Provolone Cheese

1/2 cup

Drained Chicago-Style Giardiniera

1/2 cup

Banana Pepper Rings

1/2 cup

Butter

1/3 cup

Grated Parmesan Cheese

2 tsp

Italian Seasoning
Directions
Gather your ingredients

Rub your roast with as little or as much KC Cattle Co Steak Seasoning and Bourbon Barrel Smoked Salt as your prefer

Throw seasoned roast on the smoker at 225 until roast reaches 120-125 internally. This should take 2-3 hours.

You want this roast to be rare when it is taken off the smoker!

Once roast reaches 120-125, remove from smoker and sear on all sides

Tent roast to let rest for 15 minutes. Then, wrap roast and let refrigerate overnight

Slice cold, refrigerated roast into thin slices

Make your sauce by combining alfredo and pesto in a small bowl

Cut your Hawaiian rolls in half, place in baking sheet or tray and spread your sauce on the buns

Add your cheese

Add your thinly sliced roast beef

Top with giardiniera and banana rings

Top with buns

Melt butter and whisk in parmesan cheese. Drizzle over the tops of your sliders

Smoke or bake at 350 COVERED for 20 minutes

After 20 minutes, uncover and smoke or bake for an additional 5-10 minutes until desired golden brown is reached

ENJOY!